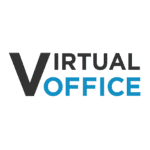 This BSSI FAQ section is to help our website visitors get quick answers to many common questions. We have been providing Virtual Offices since 2007 which are Business Address, Mail Service and Phone Answering. After years of business and thousands of clients both in Las Vegas, NV and New York City locations our company BSSI Virtual Office has a wide spectrum of experience.
Our sales a support team is always available to speak about our services. We believe that answering the phone is a very important daily commitment. Importantly, our staff understands how prospects and clients value a staff that answers the phone.
We encourage anyone interested in a virtual office to read through FAQ information. Virtual Offices, Phone Answering and Support categories are created to simplify your experience. We are very passionate about we we do; as a result, and have achieved an BBBA+ Rating.
If you have any further questions that you do not find on the list please feel free to submit a questions or contact us.