Hello! - We can't wait to hear from you:)
CONTACT US
Location
3651 Lindell Road
Las Vegas Nevada 89103
Phone 888-909-2774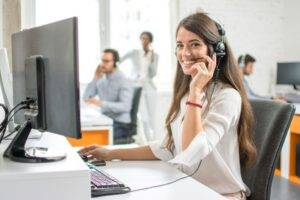 BSSI Virtual Office is grateful that you may contact us. We are ready to help you with your virtual office needs. Our staff prides itself on picking up the phone and answering questions.
We have a FAQ page that provides answers to common questions. If you have a question you don't see then feel free to let us know. We are available to listen to your questions and answer any questions concerning our company.
To sum up, we love what we do, and as a result, we do what we love. Helping businesses and the people involved is tremendously rewarding to us. We are very passionate about what we do; as a result, and have achieved a BBBA+ Rating.
From everyone at BSSI Virtual Office thank you and we hope to hear from you soon!